Manufacturing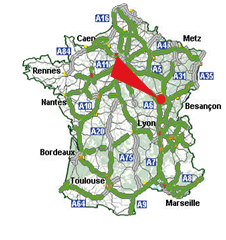 Welcome to the Arplay website part dedicated to our know-how in production of mechanical parts for general mechanical engineering and precision machining.
Arplay was founded in 1974, and originally specialized in the conception and fabrication of radiotherapy, brachytherapy and radioprotection products.
The company was able to rapidly modernize its machinery and diversify its means of production, a development that permitted access to highly technical domains. Today the Arplay team is composed of 20 highly qualified professionals concentrating on precision machining.
The structural flexibility and rigorous control of production have allowed Arplay to deliver the client with some of the most demanding quality requirement.

Situated in the Burgundy region, Arplay is geographically situated along the Paris-Lyon highway, allowing for easy transportation in not only France but all of Europe.
Arplay is specialized in the machining of small and medium series. Please take some time to learn more about what we have to offer by clicking on the link below.